-43%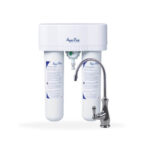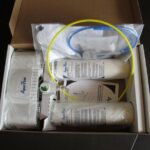 3M AP DWS 1000 Drinking Water Filter Sytem (Undersink)
Free shipping on orders over RM500!
100% Genuine with Full Warranty
Secure Payments
Designed with users' busy lifestyle in mind, 3M AP DWS 1000 Drinking Water Filter System (Undersink) includes a shutoff water meter to remind you when it's time to change the cartridge.
NSF Std 42 & NSF Std 53 tested and certified.
Manufactured from FDA CFR-21 compliant material.
Deluxe dual-stage system.
Special monitoring device shuts off water – as a reminder to change cartridge.
Fully enclosed filter media – No spill, no mess.
Sanitary Quick Change (SQC) design – Easy cartridge change-out.
Inclusive of installation fittings, faucet – Trouble-free installation.
In stock
Removal Capability:
MTBE
Chlorine taste and odour
Sediment & rust
Lead & parasitic protozoan cysts
VOCs* (*VOCs include but are not limited to Benzene, Toluene and Styrene)
Specifications: Inlet/Outlet Size: 1/4″ (0.64 cm) tube
Replacement Cartridge: AP DWS 80/90 Cartridge
[block id="3m-water-filters-product-pages"]
Only logged in customers who have purchased this product may leave a review.