-3%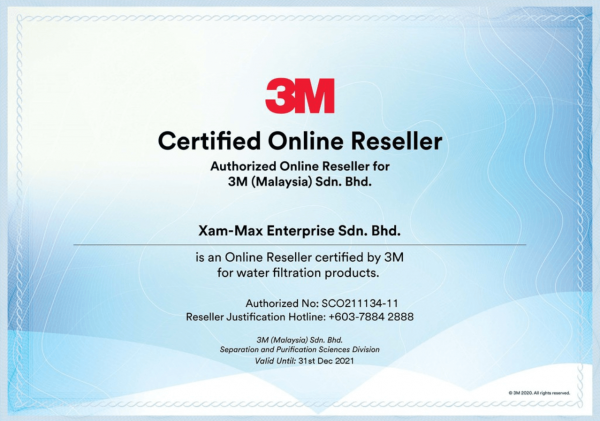 3M Replacement Cartridge AP110
Free shipping on orders over RM500!
100% Genuine with Full Warranty
Secure Payments
Replacement cartridge for "3M Outdoor Water Filter AP055T".
Reduces sediment.
Average life: 6 months (incoming water quality may affect cartridge life).
Proprietary polypropylene manufacturing process.
A grooved surface increases total surface area for longer cartridge life than non-grooved filter cartridges.
Rigid construction helps to eliminate sediment "unloading" due to variances in water pressure.
System materials are FDA CFR-21 compliant.
In stock
Buy 4 at RM116 (recommended)
Features:
5-micron nominal.
Flow Rate: up to 8 GPM/30.3 lpm (housing dependent).
2.5 in/6.35 cm by 9.8 in/24.9 cm.
25-125 psi/172-862 kPa pressure range.
40-100°F/4.4-37.8°C temperature range.
Only logged in customers who have purchased this product may leave a review.