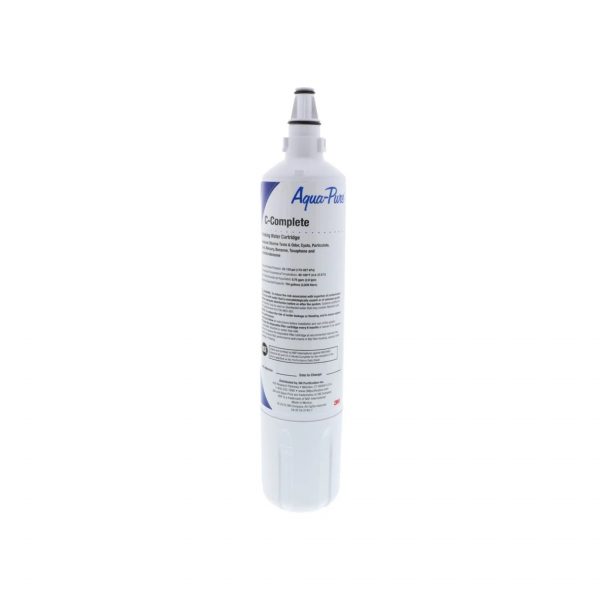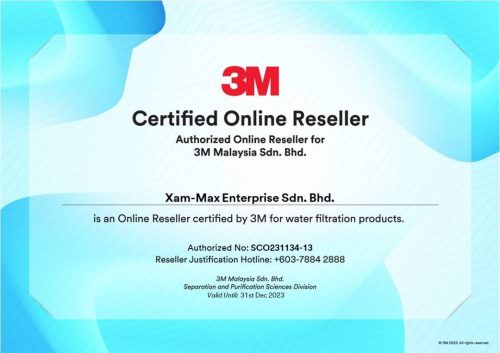 3M Replacement Cartridge C-Complete
RM266.00
Sanitary Quick Change (SQC) design: Change it yourself within 10 seconds!
Replacement cartridge for "3M AP Easy Complete Drinking Water Filter System" and "3M CTM-02 Indoor Drinking Water Filter".
Remove 99.5% of the filterable cyst.
Filter Application: Benzene, Chlorine, Taste, Odor, Cyst, Lead, Mercury, Scale Inhibitor, Sediment/Dirt/Rust, Toxaphene.
Micron Ratings: 0.5-micron nominal.
Operating Pressure: 25 – 120 psi.
NSF Std 42 & NSF Std 53 were tested and certified.
Replacement cartridge only. The water filtration system is sold separately.
In stock
Free shipping on orders over RM500!
100% Genuine with Full Warranty
Secure Payments
𝐌𝐢𝐜𝐫𝐨𝐧 𝐑𝐚𝐭𝐢𝐧𝐠: 0.5 micron nominal
𝐂𝐚𝐩𝐚𝐜𝐢𝐭𝐲: 2,838.75 liters (750 Gallon) *Subject to local water quality
𝐅𝐥𝐨𝐰 𝐑𝐚𝐭𝐞: 2.84 Litre per minute
𝐏𝐫𝐞𝐬𝐬𝐮𝐫𝐞 𝐑𝐚𝐧𝐠𝐞: 72 – 862 kPa
𝐓𝐞𝐦𝐩𝐞𝐫𝐚𝐭𝐮𝐫𝐞 𝐑𝐚𝐧𝐠𝐞: 4.4 – 37.8°C
𝐑𝐞𝐝𝐮𝐜𝐭𝐢𝐨𝐧 𝐂𝐥𝐚𝐢𝐦𝐬: Parasitic Protozoan Cysts, Chlorine Taste & Odor and particulate, Mercury & Turbidity, Limited VOCs* and Lead, Asbestos
𝐖𝐞𝐢𝐠𝐡𝐭 (𝐤𝐠): 0.4
𝐃𝐢𝐚𝐦𝐞𝐭𝐞𝐫 x 𝐇𝐞𝐢𝐠𝐡𝐭 (𝐂𝐌): 6.0 x 29.2
Only logged in customers who have purchased this product may leave a review.
good staff..detail info ... good product..
The sales is very helpful and provide advice during installation. Looks clean and neat compare to normal socket
Indeed the water taste pleasant !
Very responsive and helpful seller We bought Smeg cooker + hood. Got plenty of freebies. All comes under guaranteed warranty. Happy with our purchase
Unique design with combination of new technology and good performance, just what I m looking for.
Jennifer Aileen
2023-03-03
The Rinnai hood and hob look sleek and functional. After sale service is also good.
Khor Ting Loong
2023-03-02
Good service and prompt follow up from the salesperson, got complimentary gift as well.
The Kitchen Hood is a high-quality, durable and stylish kitchen hood that will help the kitchen clean and smoke-free.
I'm very satisfied with the quality of the product. A hood without any consumable part saves a lot of hassle. The suction is also very powerful. Although most of the hood nowadays comes with touch sensors, the old-school mechanical switch design is still my favorite somehow, which gave me a practical feeling when using it.