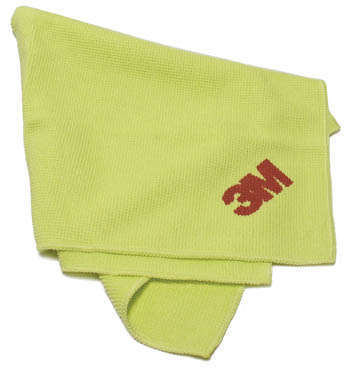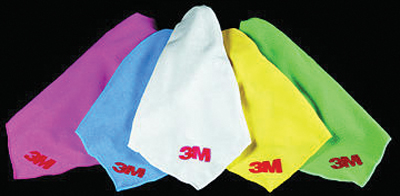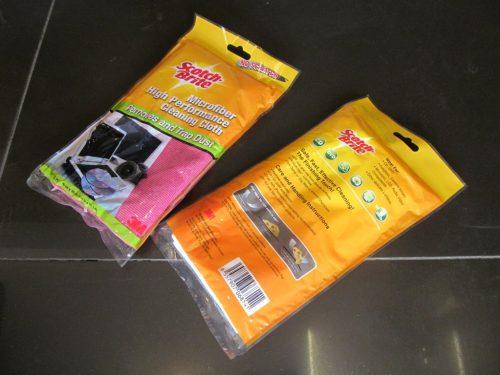 3M Scotch-Brite Cleaning Cloth
Out of stock
Free shipping on orders over RM500!
100% Genuine with Full Warranty
Secure Payments
ADDITIONAL INFO
RM28 Priced as 1 unit
RM50 Priced as 2 units
Color is randomly selected
ABOUT SCOTCH-BRITE CLEANING CLOTH
Provides ultra cleaning power because of its knitted, interwoven construction of water and oil absorbing microfibers that lift and trap oil, grease, fingerprint, dust and dirt particles. Surfaces are left cleaner than with conventional wipes.
FEATURES
Scratch-free, smear-free and streak-free cleaning when used damp or dry
Eliminate the use of cleaning chemicals
Machine washable, dryer safe
Faster removal means less labor involved
Less waste than conventional paper wipes
APPLICATION
Can be used on all common cleaning surfaces, even delicate ones, including stainless steel, chromes, enamel, screens, mirrors, windows, plastic, marble, furniture
In kitchen, bathrooms, sanitary areas, offices, hospitals
Can be color-coded for ease of indentification
Only logged in customers who have purchased this product may leave a review.
good staff..detail info ... good product..
The sales is very helpful and provide advice during installation. Looks clean and neat compare to normal socket
Indeed the water taste pleasant !
Very responsive and helpful seller We bought Smeg cooker + hood. Got plenty of freebies. All comes under guaranteed warranty. Happy with our purchase
Unique design with combination of new technology and good performance, just what I m looking for.
Jennifer Aileen
2023-03-03
The Rinnai hood and hob look sleek and functional. After sale service is also good.
Khor Ting Loong
2023-03-02
Good service and prompt follow up from the salesperson, got complimentary gift as well.
The Kitchen Hood is a high-quality, durable and stylish kitchen hood that will help the kitchen clean and smoke-free.
I'm very satisfied with the quality of the product. A hood without any consumable part saves a lot of hassle. The suction is also very powerful. Although most of the hood nowadays comes with touch sensors, the old-school mechanical switch design is still my favorite somehow, which gave me a practical feeling when using it.