-5%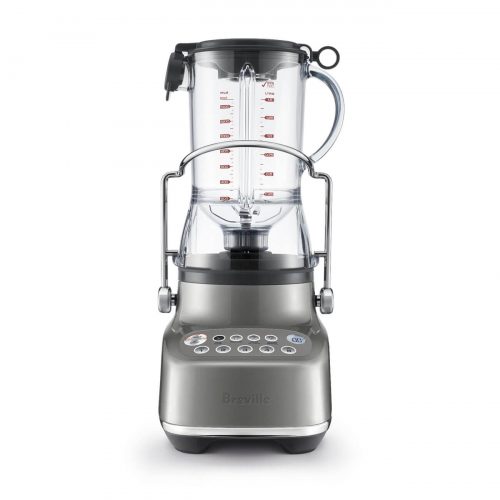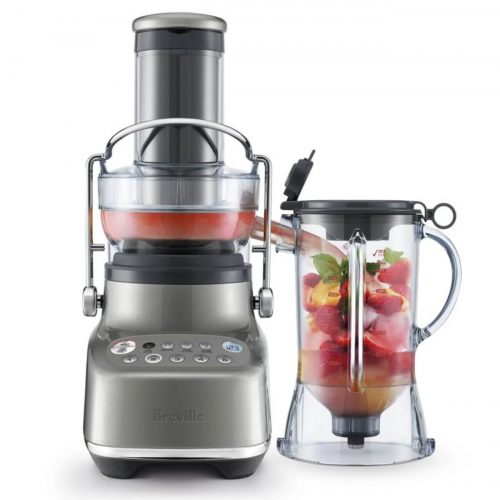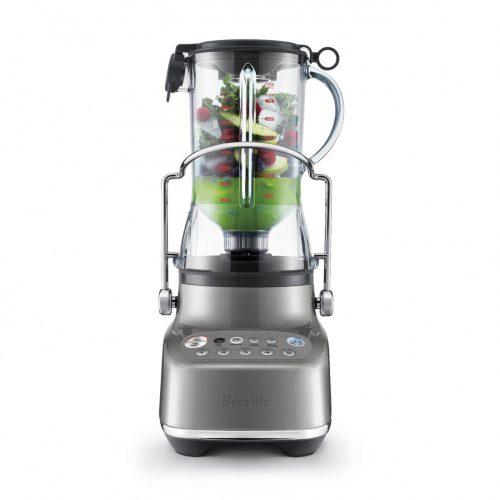 Breville The 3X Bluicer Blender & Juicer BJB615
Free shipping on orders over RM500!
100% Genuine with Full Warranty
Secure Payments
Warranty Duration: 12 Months
Blender Type: Countertop blender
Juicer Type: Centrifugal juicers
Material: Metal
Juicer Features: Variable speeds, Whole fruit Juicer
Input Voltage: 240V
Power Consumption: 1000W
Country of Origin: Australia
In stock
Free shipping on orders over RM500!
100% Genuine with Full Warranty
Secure Payments
More flavours, more variety, more fun.
Make the most of your fresh ingredients with the 3X Bluicer. This high performance blender juicer features our Kinetix® contoured blade & bowl system and a 88mm extra wide chute. With Cold Spin Technology® you can extract fresh juice straight into a high capacity 1.5L blender jug and create delicious fresh, slushies, smoothies, cocktails and much more.
*The word 'cold' refers to insignificant heat transfer as a comparison to other types of juicers which utilise the same terminology. It is not intended to suggest that the extracted juice is chilled by a chilling mechanism within the juicer.
Features:
– Space Saving Design
– 4 One Touch Programs to Optimize Time & Speeds
– Kinetix Bowl and Blade System
– Cold Spin Technology
– Extra Wide 88mm Feed Chute for whole fruits & vegetables
– Unique Elevated Juicing Spout
– Italian Made Mesh Filter
– Titanium Cutting Blades
– 3 Litre Large Pulp Bin Container for Continuous Juicing
– 5 Speed Settings to Blend & Juice
– Breville Assist Lid for Easy Removal
– Large 1.5L BPA Free Jug
– LCD Timer
– Auto Clean Function
– Interchangeable Juicing & Blending functions
– 39.8 (L) x 41.0 (W) x 45.0 (H) cm
Product DNA: 
Blend, juice or both

You no longer need to choose. With the 3X Bluicer you can blend, juice or combine both. Create healthier and flavoursome smoothies, frappes, slushies, fresh cocktails and many more by combining blended and juiced fresh ingredients into your creations. Maximise the freshness and get 3X the flavours, variety and fun.

Space saving design

Save space with one base.You can blend, juice or bluice using the same base. Also, with the pulp bin located behind the product base, the 3X Bluicer features a new and unique space saving design for a better use of your countertop space.

4 one touch programs

One touch programs feature optimised time and speed combinations to produce tastier results. Enjoy smoother dairy smoothies thanks to the smoothie programs. Turn ice into snow with pulse/ice crush or easily create delicious fresh cocktails with the frozen cocktail one touch program.

Kinetix® bowl and blade system

Combines the functionality of a powerful blender with some food processing tasks for versatility and convenience. Crush and chop to turn ice into snow, fold and aerate for creamy smoothies and soups.

Compatible with the Vac Q™

The 3X Bluicer is compatible with the Vac Q vacuum pump. The Vac Q improves texture and colours for some of your mixes. For certain recipes flavours will be greatly enhanced providing smoother green smoothies, creamier spreads, delicate dips and silkier gazpacho soup. For milk based shakes, it's the air that's whipped through and trapped into the shake that gives that light and bubbly texture. The Vac Q is sold separately.

Cold Spin Technology®

Cold Spin Technology* allows juice to flow up and through the stainless steel cutting disc surrounded by an Italian-made mesh filter to ensure an insignificant temperature increase, less than 1°C

Extra wide feed chute

Featuring an even bigger 88mm feed chute, the 3X Bluicer Pro allows you to juice whole fruits and vegetables without pre-cutting.
​
good staff..detail info ... good product..
The sales is very helpful and provide advice during installation. Looks clean and neat compare to normal socket
Indeed the water taste pleasant !
Very responsive and helpful seller We bought Smeg cooker + hood. Got plenty of freebies. All comes under guaranteed warranty. Happy with our purchase
Unique design with combination of new technology and good performance, just what I m looking for.
Jennifer Aileen
2023-03-03
The Rinnai hood and hob look sleek and functional. After sale service is also good.
Khor Ting Loong
2023-03-02
Good service and prompt follow up from the salesperson, got complimentary gift as well.
The Kitchen Hood is a high-quality, durable and stylish kitchen hood that will help the kitchen clean and smoke-free.
I'm very satisfied with the quality of the product. A hood without any consumable part saves a lot of hassle. The suction is also very powerful. Although most of the hood nowadays comes with touch sensors, the old-school mechanical switch design is still my favorite somehow, which gave me a practical feeling when using it.