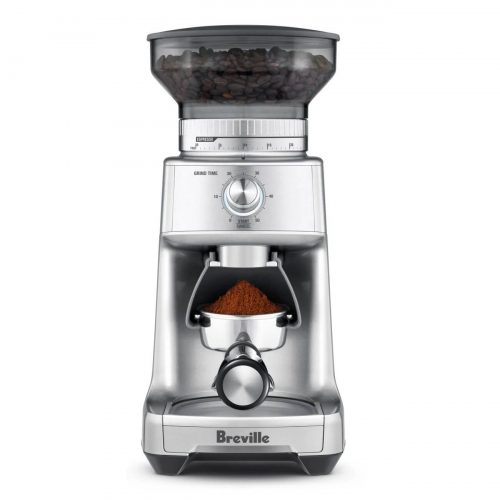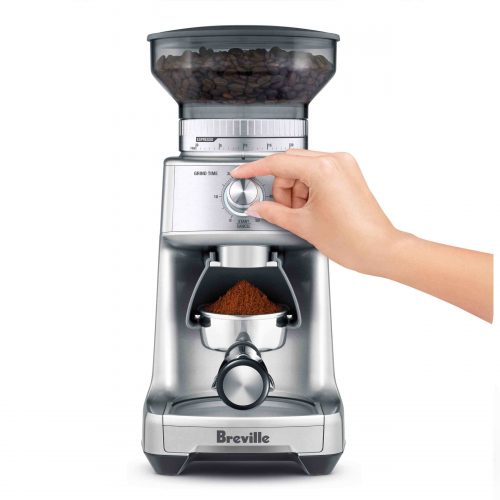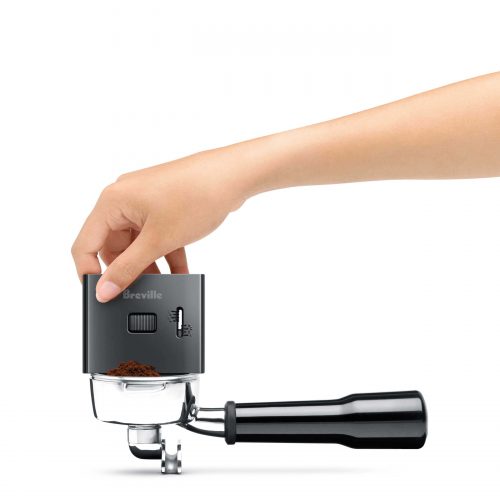 Breville The Dose Control Pro Coffee Grinder BCG600
RM1,099.00
Warranty Duration: 12 Months
Coffee Machine Type: Coffee Grinder
Input Voltage: 120V
Power Consumption: 130W
Country of Origin: Australia
In stock
Free shipping on orders over RM500!
100% Genuine with Full Warranty
Secure Payments
Adjust in 1 second increments for control of your grind
Take control over your freshly roasted beans with 60 precise grind settings that give you up-to-the-second control. This machine's precision conical burrs minimize grind heat and protect essential oils where fresh coffee flavor resides.
Features:
– The Dose Control™ Pro delivers 60 precise grind setting for the finest Espresso to the coarsest French Press grind.
– The precision electronic timer allows you to adjust grind time in 1 second increments for a controlled dose.
– The stainless steel conical burrs are designed to minimize grinding heat and protect the essential oils in your favorite coffee bean.
– Now all that's left to do is explore the fine art of espresso extraction, practice your pour over skills, or maximize the flavor output from your drip coffee machine.
Additional Features:
– Portafilter are not included
– Adjustable Grind Size (up to 60)
– Hands Free Operation
– Removable Storage Hopper
– BPA Free all Parts Contact With Coffee
– Electronic Timer
– 8″ (W) x 6.3″ (L) x 13.5″ (H)
Product DNA: 
Free your grind

The Dose Control ™ Pro lets you grind directly into the portafilter, gold tone filter basket or paper filter. The choice is yours.

60 grind settings

This wide range allows you to grind fine enough for Espresso or coarse enough for French Press.

Precision electronic timer

Adjust grind time by precise 1 second increments for the perfectly controlled dose for any brew size.

Grinding mechanism

Stainless Steel conical burr grinder efficiently designed to minimize grinding heat and protect the essential oils in the coffee bean
​
good staff..detail info ... good product..
The sales is very helpful and provide advice during installation. Looks clean and neat compare to normal socket
Indeed the water taste pleasant !
Very responsive and helpful seller We bought Smeg cooker + hood. Got plenty of freebies. All comes under guaranteed warranty. Happy with our purchase
Unique design with combination of new technology and good performance, just what I m looking for.
Jennifer Aileen
2023-03-03
The Rinnai hood and hob look sleek and functional. After sale service is also good.
Khor Ting Loong
2023-03-02
Good service and prompt follow up from the salesperson, got complimentary gift as well.
The Kitchen Hood is a high-quality, durable and stylish kitchen hood that will help the kitchen clean and smoke-free.
I'm very satisfied with the quality of the product. A hood without any consumable part saves a lot of hassle. The suction is also very powerful. Although most of the hood nowadays comes with touch sensors, the old-school mechanical switch design is still my favorite somehow, which gave me a practical feeling when using it.