-8%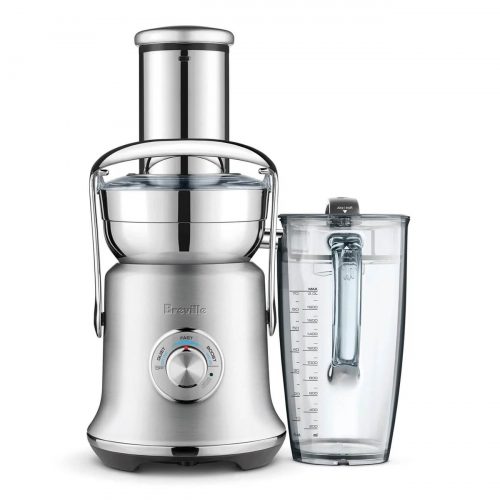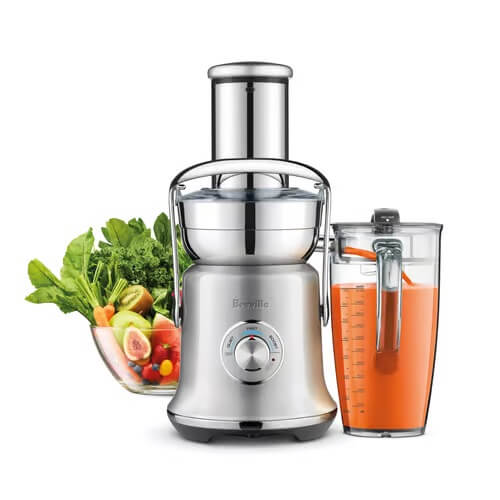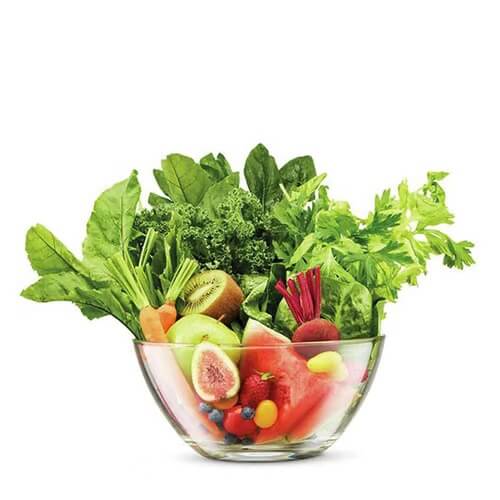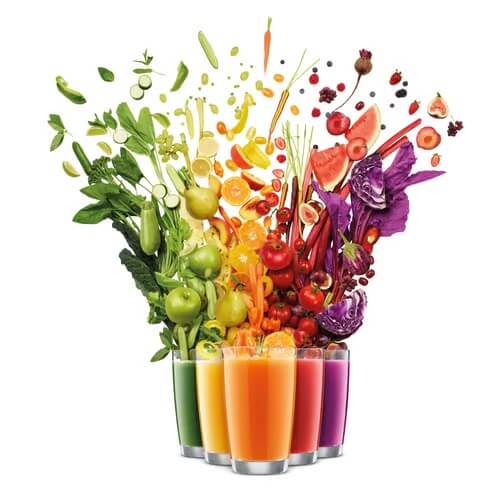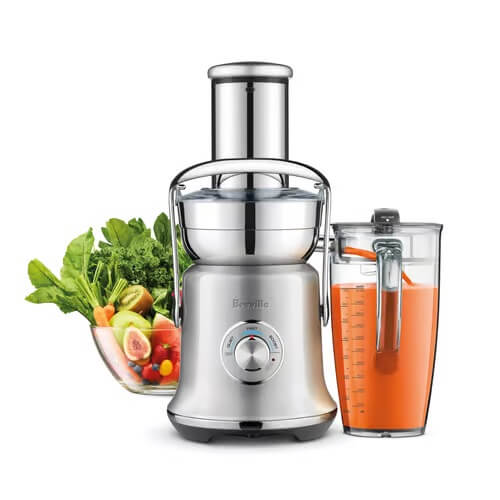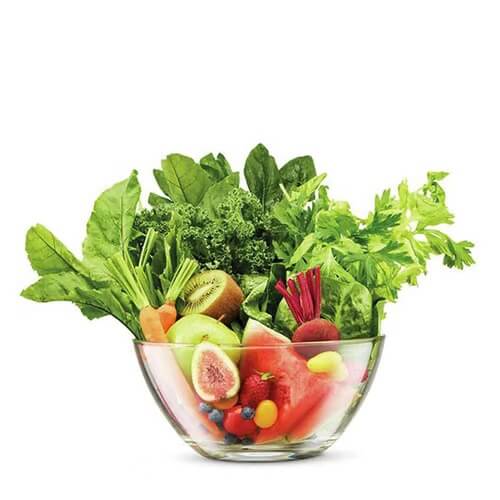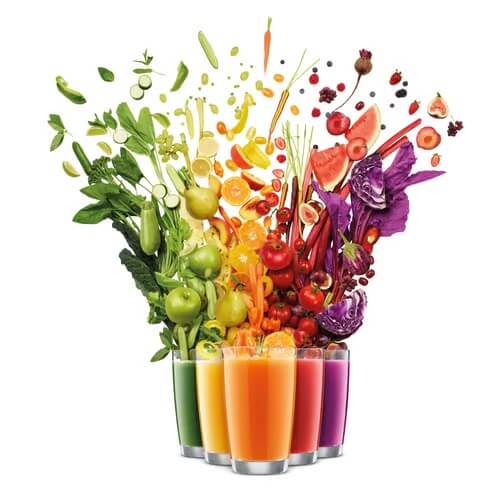 Breville The Juice Fountain Cold XL Juicer BJE830
Free shipping on orders over RM500!
100% Genuine with Full Warranty
Secure Payments
Warranty Duration: 12 Months
Blender Type: Countertop Blender
Juicer Type: Centrifugal juicers
Material: Metal
Juicer Features: Variable speeds, Whole Fruit Juicer
Input Voltage: 240V
Power Consumption: 1200W
Country of Origin: Australia
In stock
5 x faster than a 'cold press' machine
Featuring an even bigger 88mm feed chute, the Juice Fountain Cold XL can extract 2L of nutrient rich juice up to 5x faster than a 'cold press' machine.
Download Recipe E-Book
Features:
Variable speed settings
Allows for juicing directly into 70 fl oz (2L) jug
3.5 inch feed chute caters to whole fruits and vegetables
Dimensions (WxDxH): 51 x 54 x 29 cm
Construction Materials:
Titanium Reinforced Cutting Disk
Stainless Steel Juicing Basket
Italian Micro Mesh Filter
Product DNA: 
Shortened prep time

The newly designed 88mm extra large wide chute feed allows you to juice whole fruits and vegetables without pre-cutting.

Cold Spin Technology®

Cold Spin Technology allows juice to flow up and through the stainless steel cutting disc surrounded by an Italian-made mesh filter to ensure an insignificant temperature increase.

Noise reduction technology

Juicing on quiet setting reduces mechanical noise by up to 40%.

Fast setting

Extract up to 2L of delicious, nutrient rich juice up to 5x faster than a 'cold press'.

XL juicing capacity

Juice and seal in a XL 2L jug for the whole family or store it in the refrigerator for up to 3 days.
​