-16%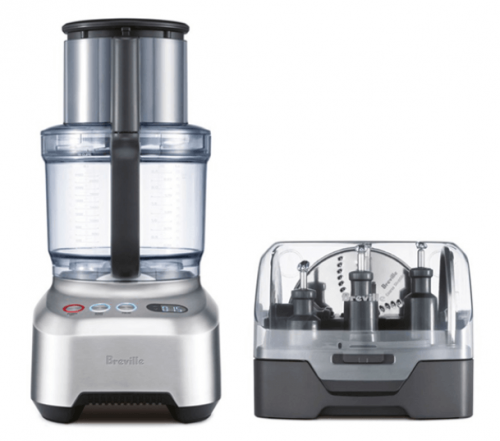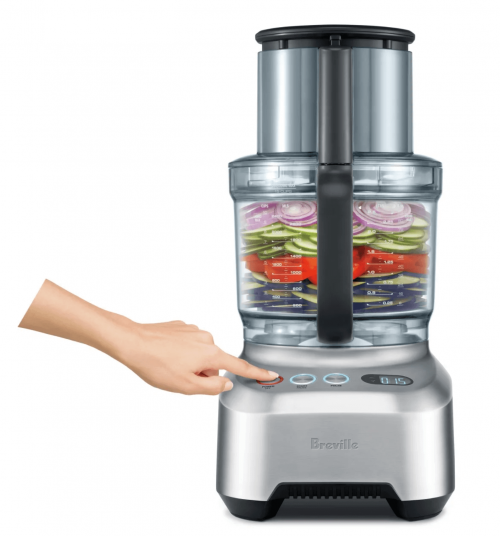 Breville The Kitchen Wizz Pro Food Processor BFP800
Free shipping on orders over RM500!
100% Genuine with Full Warranty
Secure Payments
Model: BFP800
Colour: Brushed Aluminium
Power: 2000w
Voltage: 220-240V
Large Bowl Capacity: 3.7L (Dry) | 2.5L (Liquid)
Small Bowl Capacity: 1.0L (Dry) | 600ml (Liquid)
Material: Die-Cast Metal Base | High Impact BPA-Free Bowl | Stainless Steel Blades
Warranty: 12 months
In stock
Professional cuts for every home chef
Whether you're turning nuts into nut butter, perfectly slicing carrots or other chopping, shredding, or kneading, this workhorse delivers perfection every time. With 2 feed chute options and 8 precision tools the Kitchen Wizz Pro brings professional prep to any kitchen.
Product DNA

Blade system

Four blades reduce processing time by cutting on separate planes. The micro-serrated Quad® Blade System delivers swift action for consistent chopping, mixing, and processing of a variety of ingredients.

Multiple chute options

The extra-wide feed chute cuts longer slices and makes processing faster and easier. The mini feed chute prevents long thin ingredients like carrots from tipping over during slicing.

Variable slicing disc

Cut it up with 24 settings that let you choose the thickness of your slices from paper thin 0.3mm up to a thick and substantial 8.0mm.

Multidirectional timer

The Kitchen Wizz® 15 Pro can count up or down; stopping the processor once the time is reached in countdown mode.

Heavy duty induction motor

Features a direct drive, high torque 2,000W motor to easily handle the toughest jobs in the extra-large 3.6 Litre capacity Bowl.

Easy storage

The space saving storage box houses all attachments and cleaning utensils for convenient storage when not in use.

Mini bowl

For finer chopping tasks, the 1L mini processing bowl is the perfect size for small quantities of ingredients.
Features:
– Super fine Variable slicing with 24 thickness settings 0.5mm to 8mm
– Extra Wide Feed Chute for a variety of ingredients
– 2000 watt direct drive heavy duty induction motor suitable for heavier loads
– Count up and count down precise timer
– Quad Blade reduces time and thoroughly process from top to bottom
Specifications:
Gross Weight: 14.6kg
Box Dimension: 46.5 (L) x 32.5 (W) x 60 (H) cm
Product Dimension: 21.2 (L) x 26 (W) x 48.2 (H) cm
Package:
1 x Food Processor
1 x Storage Box
1 x Micro-Serrated Disc
1 x Julienne Disc
1 x French Fry Cutting Disc
1 x Whisking Disk
1 x Mini Blade
1 x Dough Blade
1 x Cleaning Brush
1 x Plastic Spatula
1 x User Manual