-35%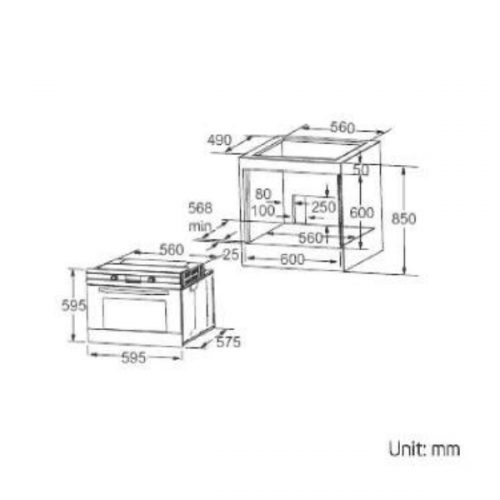 Franke Oven F030012 86M XS
Free shipping on orders over RM500!
100% Genuine with Full Warranty
Secure Payments
In stock
FRANKE OVENS
Designed to deliver professional performance in domestic kitchens,
Franke ovens are the result of advanced design and technology.
21% energy saving
DCT makes it possible to cook any type of recipe at a power consumption of
just 1,500 watt. This means several domestic appliances can be used at
once while remaining within 3,000 watt of available power.
Shorter cooking times
With DCT, preheating the oven is no longer necessary. The incoming cold air
instantly transforms into hot air as it passes through the brand wire mesh
and cooking times are reduced by an average of 25% in relation to
traditional ovens.
Cooking perfection
Exclusive DCT technology offers optimal heat distribution inside the oven,
guaranteeing perfect cooking, eliminating the risk of burning and keeping
flavors and aromas intact.
Only logged in customers who have purchased this product may leave a review.