-20%


Rinnai Gas Hob RB-3CGT
product gift(s):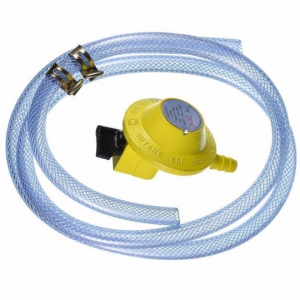 Free shipping on orders over RM500!
100% Genuine with Full Warranty
Secure Payments
Product Details:
High heat efficiency
Slimmer control
Schott Ceran glass top
Cast iron pan support
Safety device
Battery ignition
In stock
WHY BUY FROM US?
A TRUSTED AND RELIABLE SELLER THAT ENSURES AN EASY EXPERIENCE WHEN BUYING FROM US.
-FAST SHIPPING
-100% AUTHENTIC BRAND NEW PRODUCTS
-BEST PRICE GUARANTEED
-QUALITY ASSURED
-READY STOCK
-FRIENDLY CUSTOMER SERVICE
-WIDE RANGE OF PRODUCTION SELECTION
********WE ARE RINNAI AUTHORISED DEALER*******
https://www.rinnai.com.my/online-authorised-sellers/
Made In Japan
Inner Flame vs Normal Flame
Less heat lost vs more heat lost
Rinnai's Original Combustion Technology
Armed with 52% heat efficiency, the Inner Flame burner cooks faster and uses less gas than conventional gas hobs with 40% heat efficiency.
Versatile Flame Settings With Simmer
Perfect flame control, with powerful, controllable, and even heating, provides the ideal setting to cook your favorite Asian dishes.
Protection From The Wind
You no longer have to worry about leaving the windows open when cooking – the Tornado's inner flame is isolated and protected from surrounding winds
Air Intake Guard
Oxygen can be drawn in rapidly for more efficient gas burning.
Save Gas and Cooking Time
The Inner Flame burner helps reduce energy – it heats the cookware from the middle – resulting in less heat loss.
Easy To Clean
Cleaning and maintenance are minimal because there are no burner heads and burner rings to wash.
Aluminum Lourve
Oxygen can be drawn in rapidly for more efficient gas burning.
Cast Iron Pan Support
More solid and durable, eliminating the need for a wok adapter to place a wok or pan on the burner.
Inner Drip Pan
Overboiled soup will flow into the inner drip pan, which can be easily taken out for cleaning.
Specifications:
Surface: Schott Ceran Glass
No. of Burner: 2
Gas Input (LPG): L/R: 3.6kW; C: 1.5kW
Gas type: LPG
Power Supply: Battery Ignition
Control Panel: Knobs
Safety Device: Yes
Pan Support: Cast Iron
Flexible Cut-Out: No
Product Size: W85.3 x D43.4 x H6.6 cm
Cut-Out Size: W81.5 X D40.5 cm
Product Weight: 14.5 kg
Package Weight: 15.8 kg
Package Size: L88 x W51 x H19 cm
Only logged in customers who have purchased this product may leave a review.