-20%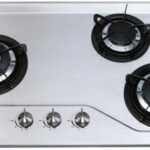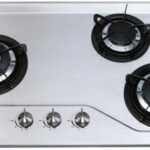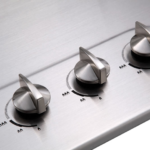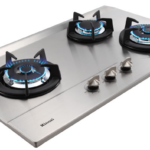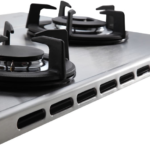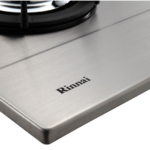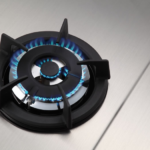 Rinnai Gas Hob RB-3SS-C-S
Free shipping on orders over RM500!
100% Genuine with Full Warranty
Secure Payments
In stock
SPECIFICATION
Powerful Flame with Simmer Control
The double ring burner features simmer control for greater cooking versatility, offering a powerful wok-style flame to suit Asian cooking styles.
Flexible Cut-out Size
Both the glass and stainless steel top plate fit the hob on any cut-out dimensions as stated, without further modifications to your counter-top. Good as a replacement hob!
1-hand Ignition
The gas ignites automatically with one push and a turn, offering the convenience of using one hand to control the flame.
Cast Iron Pan Support
Cast Iron pan support is solid and never deforms in shape, it ensures stability of your wok and pan.
Mirror Reflective Glass
The stylish glass top that integrates seamlessly with any modern kitchen design.
Flame Failure Safety Device
When the burner is accidentally extinguished, the thermostat reacts and shuts off the gas supply to the burner.
Schott Ceran Glass
Durable and heat resistant Schott glass.
ADDITIONAL INFO
Able to fit into most of the cut-out dimension in current market
Convenient cooking in one time
Powerful flame with simmer
Variety cooking
FAQ
1. Why does my gas hob have the red flame?
The red flame depends on the composition of hydro carbon in the gas. More hydro carbon causes the flame to be red. The red flame will not "burn" or causes "scorched" to cooking appliances.
2. Is the red flame not good?
Yes. It will make your pot black and no good combustion.
3. Why is it hard to ignite the stover?
Sometimes the air needed to cause ignition is trap in the gas valve. Let the air circulate by pressing ignition knob longer.
4. Why sometimes there is "burping" sound when turning off the stove?
Because there is too much air in the gas valve, the air comes onto when turning off the stove causing the "burping" sound. This situation is not dangerous. Adjust the damper to avoid this situation.
5. Is high consumption equals to big flame?
No. It depends on design, Example: Rinnai Inner flame low comsuption and more heat efficiency.
6. What is the different between tempered glass and ceramic glass?
Tempered glass heat can stand 400 celcious; Ceramic stands 800 celcious.
7. What is the different of inner flame and normal flame?
Heat efficientcy (less of Heat loss).
8. Why usual cooking, the flame always flit outward?
Heat efficientcy (less of Heat loss).
9. How often we should service the cooker hob?
Minor (6 months), Major (1year).
10. How should I maintain cleanness of the top plate?
Clean it after each cooking.
11. What should we be aware?
Cut out dimension. If glass please install body screw. Please use normal regulator (new).
12. What are the charges for general service (Overall servicing not including part)?
RM100, subject to change based on Rinnai (M) Sdn Bhd.
13. What are the charges for on site service (exp: education, installation checking, on spot minor services)?
RM60, subject to change based on Rinnai (M) Sdn Bhd.
Only logged in customers who have purchased this product may leave a review.