-10%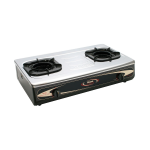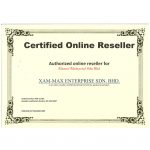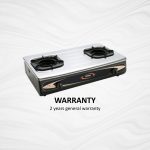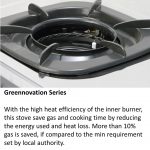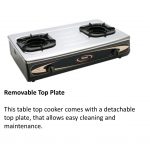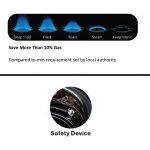 Rinnai Gas Hob RI-712SI – Stainless Steel
Free shipping on orders over RM500!
100% Genuine with Full Warranty
Secure Payments
Product Details:
Rinnai's Original Heat Efficiency Inner Flame
More than 10% Gas Saver
In stock
WHY BUY FROM US?
A TRUSTED AND RELIABLE SELLER THAT ENSURES AN EASY EXPERIENCE WHEN BUYING FROM US.
-FAST SHIPPING
-100% AUTHENTIC BRAND NEW PRODUCTS
-BEST PRICE GUARANTEED
-QUALITY ASSURED
-READY STOCK
-FRIENDLY CUSTOMER SERVICE
-WIDE RANGE OF PRODUCTION SELECTION
********WE ARE RINNAI AUTHORISED DEALER*******
https://www.rinnai.com.my/online-authorised-sellers/
Specifications:
Gas Input (LPG): L/R: 3.6kw
Safety Device: Yes
Burner: Stainless Steel
Top Plate: Stainless Steel
Form of Ignition: Battery Size "C" 1.5V
Gas Consumption: LPG (kw/h) 2.9 (L) 2.9 (R)
Product Dimensions: W720 x D415 x H200 cm
The Safety Regulator work as:
When never in a situation the gas was leaking along at the Gas Hose & Connection, the regulator will cut off the 99.9% gas supply Vs the normal regulator will let the gas continue to leak.
Green novation Series
With the high heat efficiency of the inner burner, this stove saves gas and cooking time by reducing the energy used and heat loss. More than 10% of gas is saved if compared to the min requirement set by the local authorities.
Only logged in customers who have purchased this product may leave a review.