-20%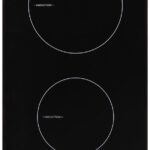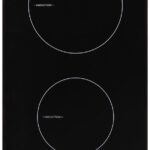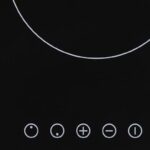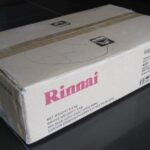 Rinnai Induction Modular Hob RB-3022H-CB
Free shipping on orders over RM500!
100% Genuine with Full Warranty
Secure Payments
In stock
INDUCTION HOB
Induction cooking works by a magnetic field that generates heat directly through the base of the cookware. Induction hobs are safe as the heat is directly transferred to the food being cooked. Even if the controls are turned on unintentionally, the hob heats up only when it detects suitable cookware placed on the cooking zone.
SPECIFICATION
Easy to Clean
With no parts to remove, electric hobs are easy to clean. The easiest hob to clean are those with ceramic surfaces, especially induction models. As the cooking zones only heat up the base of the cookware and not the surrounding areas, any spillage during cooking does not get burned onto the surface and is easily cleaned off.
9 Power Levels
The electronic display shows your desired power setting.
Child Lock
The control panel can be locked after programming, preventing a curious child from switching on the cooker, and ensuring the hob does not accidentally get heated up during cleaning.
Auto Pan Recognition Sensor
Induction hobs are particularly energy saving as the cooking zone recognizes the size of the cookware, and heats up the base of the cookware and not the whole cooking zone. It also detects suitable cookware with the right base dimensions.
Schott Ceran Glass
When it comes to heat, Schott Ceran glass is more durable. The smooth ceramic glass surface offers parctical use as well as easy maintenance.
Touch Sensor
Touch controls are extremely easy to use and offer great precision when regulating the heat.
Residual Heat Display
This safety indicator alerts user that a cooking zone is still hot after it has been turned off.
Automatic Switch Off
This hob is equipped with a safety switch which automatically switches off the cooking zones after they have been in continuous operation at different power levels.
ADDITIONAL INFO
Design

Soft cut with front touch control
Electronic display
Schott Ceran black glass top

Technical Information: 2 induction zones

Front middle: 1.2kW (Ø150mm)
Back middle: 1.8kW (Ø185mm)
Total connected load: 3.0kW

Features

9 power levels for each zone
Pan recognition sensor
Safety switch off
Child Lock
Only logged in customers who have purchased this product may leave a review.