-15%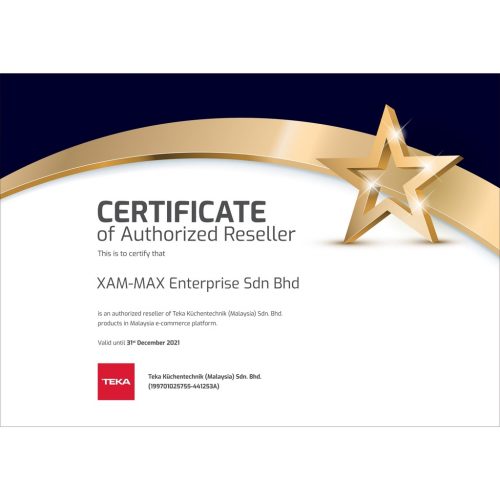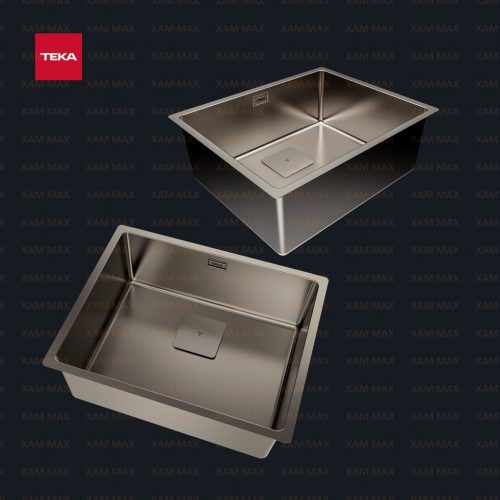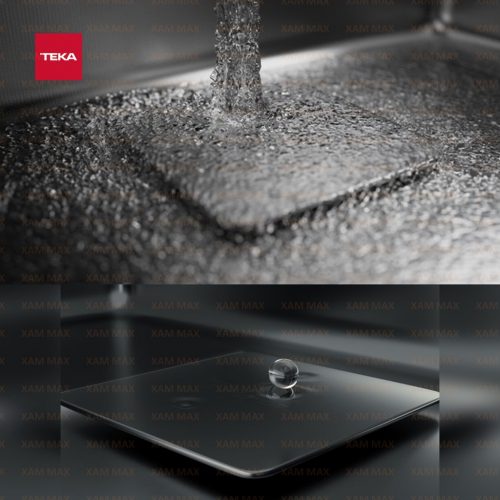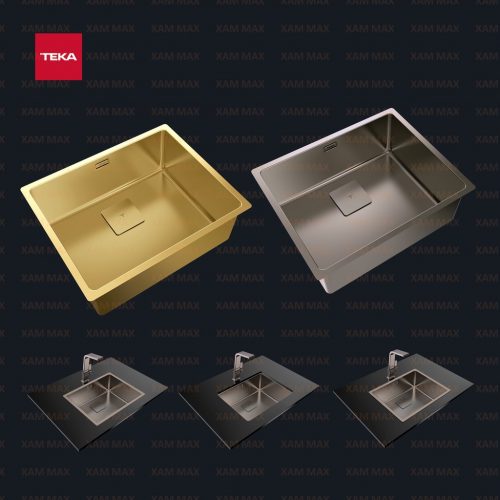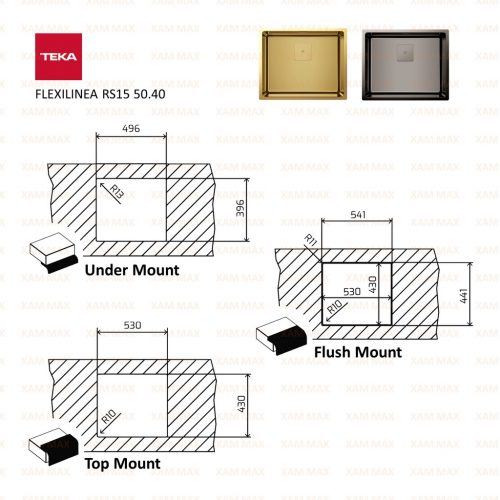 TEKA 3-in-1 Installation Sink Flex Linea RS15 50.40 – Titanium
Free shipping on orders over RM500!
100% Genuine with Full Warranty
Secure Payments
Product Details:
FlexLinea Series
Stainless steel sink
One bowl
3-in-1 installation possibilities: undermount, top, or flush
Easy clean radius R15 corners
3½" SQ manual basket waste with siphon
Decorative SQ cover
SilentSmart, 50% less noise
200 mm deep bowl
60 cm base unit
In stock
Specifications:
Sink Overall Dimension: 54cm x 44cm x 20cm
Bowl Size: 50cm x 40cm
Top-Mount: 53cm x 43cm
Flush-Mount: 54.1cm x 44.1cm (outside) 53cm x 43cm (inside)
Under-Mount: 49.6cm x 39.6cm
A touch of distinction and class for your kitchen
RS15 Sinks offers a clean design that embodies modernity. The integrated manufacturing process stands for environmentally friendly and efficient production. All the product range comes with a lifetime warranty and the new SilentSmart system. In addition, the RS15 Collections sinks range is recognized for its flexible installation: undermount, top, flush, inset, or even lay on.
The new FlexLinea RS15 sinks offer distinction and versatility at all levels
Flexibility is one of the main priorities for Teka and that's why this new range has been developed. It offers a wide variety of different sink compositions and all of them come with overflow and squared waste, to offer a look according to current trends, along with an easy-cleaning radius of 15. A sink you can install in all kinds of countertops thanks to its triple mount installation option: undermount, the top mount, or flush mount.
The silent protagonist
Are the kitchen sinks one source of irritating noise that affects your family? Don't worry, The SilentSmart sinks feature a design with a low-noise component to make them extremely quiet. The sound-dampening pads are their best partner. They, together with their special distribution, can reduce noise when waterfalls during operation, ensuring your comfort and convenience all day.
Only logged in customers who have purchased this product may leave a review.