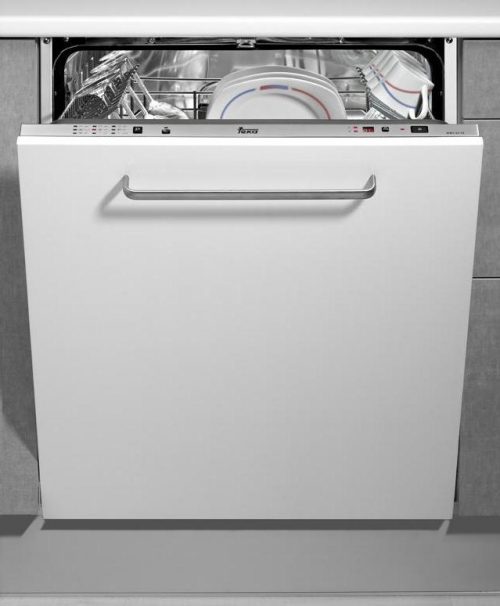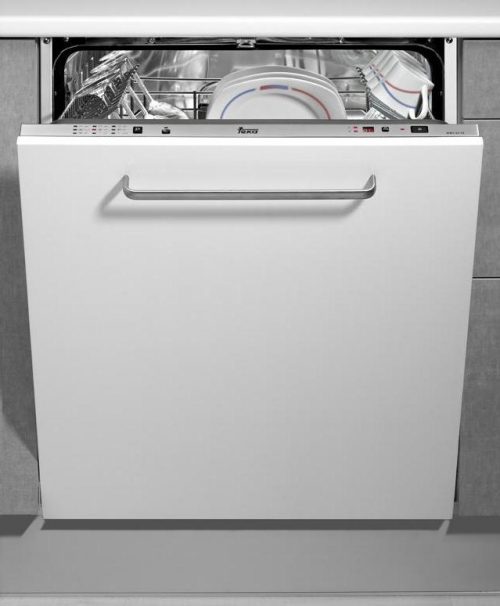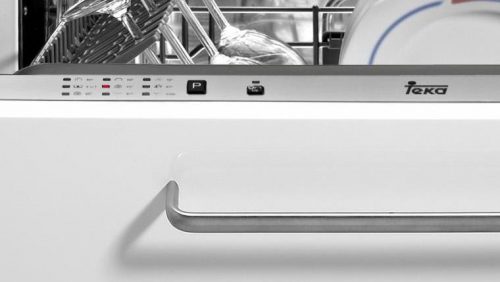 Teka Fully Integrated Dishwasher DW9 70 FI
Out of stock
Free shipping on orders over RM500!
100% Genuine with Full Warranty
Secure Payments
A nice, homecooked meal with your special someone is a memorable occasion.
But what about the after meal washing up? With Teka dishwashers, washing the dishes is the least of your worries.
FEATURES
Aquastop
Teka's electrical appliances put your safety first. Our state-of-the-art dishwashers come complete with the latest devices to prevent water from overflowing into the kitchen with potentially dangerous results.

Water Softener for Gleaming Results
This feature measures the water quality inside the machine using an internal smart sensor to make the necessary adjustments and ensure your dishes come out gleaming and your glasses crystal clear.

Delayed Programme
Delayed Programme halts the beginning of a programme to take advantage of the night tariffs which are more economical. Cleaning will commence whenever you want it.

Fingerprint Proof Stainless Steel
Fingerprint Proof Stainless Steel is standard feature in all the Teka range. It's easier to clean, and prevents grease and other particles from adhering to it. It is also strongly resistant against domestic cleaning products.

Third Upper Sprayer
Third sprayer located in the upper part of the dishwasher for better cleaning and rinse. Depending on the models, the featured sprayers are: fixed or rotary ( swivel ).

3 in 1 Selector
Teka dishwashers incorporates a sophisticated system specifically for 3 in 1 tablets ( the ones which have salt, rinse aid and detergent in a single tablet ), freeing you from the need to add salt or rinse.

Versatile Basket
Allows you to get extra space for larger dishes or cookware by lifting the upper basket and pulling down certain parts of the lower one. At Teka, we think of everything just for you!

Eco / Bio Programme
Ideal setting for medium soiled crockery or when the two baskets are not filled completely, it takes longer than other programmes. Here, you'll save energy, water in the most environmentally friendly way!

Maximum Energy Efficiency
Teka dishwashers range are very competitive, it classifications with 15 models A/A/A class.
Energy Efficiency A: the new electronics (eco programme) which helps to reduce energy consumption.
Washing Efficiency A: the new feature such as impulse wash system, the pendulum washing system and improvements in the inner design, better washing results are obtained.
Drying efficiency A: the drying condenser (residual heat system) results in gleaming and completely dry crockery that prevents residual spots (stains) inside the tank. Humidity condenses in the inner walls and the crockery hygienically dried.
ADDITIONAL INFO
Stainless steel colour paint control panel
Electronic Control Panel
12 place settings capacity
9 washing programmes
4 washing temperatures ( 45 / 55 / 65 / 70°C )
Pilot Lights: on / off, lack of salt, lack of rinse aid
Acoustic signal at end of cycle
3 in 1 option
5 positions water softener
Hidden heating element
3rd sprayer
ECO program
Fast program ( 30 minutes )
Stainless steel interior
Mechanical Aquastop
Back feet adjustable from front side
Heigh adjustable upper basket ( extraction )
Energy / Dry Efficiency Class: A+A
Noise Level: 49 dBA
Votage-Frequency: 220-230 V – 50 Hz
Built-in door sizes (h/d in mm): 640/705 x 598
Only logged in customers who have purchased this product may leave a review.
good staff..detail info ... good product..
The sales is very helpful and provide advice during installation. Looks clean and neat compare to normal socket
Indeed the water taste pleasant !
Very responsive and helpful seller We bought Smeg cooker + hood. Got plenty of freebies. All comes under guaranteed warranty. Happy with our purchase
Unique design with combination of new technology and good performance, just what I m looking for.
Jennifer Aileen
2023-03-03
The Rinnai hood and hob look sleek and functional. After sale service is also good.
Khor Ting Loong
2023-03-02
Good service and prompt follow up from the salesperson, got complimentary gift as well.
The Kitchen Hood is a high-quality, durable and stylish kitchen hood that will help the kitchen clean and smoke-free.
I'm very satisfied with the quality of the product. A hood without any consumable part saves a lot of hassle. The suction is also very powerful. Although most of the hood nowadays comes with touch sensors, the old-school mechanical switch design is still my favorite somehow, which gave me a practical feeling when using it.