-15%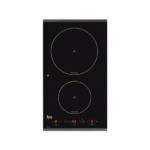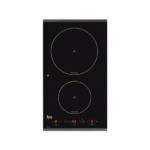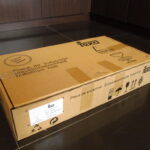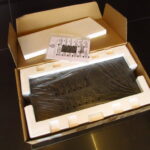 Teka Induction Modular Hob IR 321.1
Free shipping on orders over RM500!
100% Genuine with Full Warranty
Secure Payments
In stock
PREPARE MEALS WITH DISTINCT ADVANCE
Induction hob has become really popular in the hob market. Thanks to Teka Induction hob's winning features – safety, easy cleaning, fast speed, energy saving, sleek design, multi-usage and superior performance. This is an innovative tool your kitchen cannot do without.
FEATURES GUIDES
Power Function
The power function increases the total power of the zone(s) selected by 35% for 10 minutes. Ideal for fast cooking, boiling, hotplates or warming up soups quickly.
Smart Heat
Induction zones will heat only the pan base. Everything else stays at a constant temperature except for the normal heat transfer between the bottom surface of the pan and the crystal.
Speed and Energy Saving
Save up to 40% of electric consumption in comparison with other systems. Induction hobs incorporate a smart system that automatically detects the size and diameter of the recipients to provide the exact amount of energy and avoid energy wasting.
No Burning Food
Induction technology doesn't recognise foodstuff as recipients, so the hob will not heat up, avoiding unpleasant smells and hard to remove marks.
Digital Programming


The digital programming of the cooking time allows to set the beginning and the end of the cooking process from 1 minute to 99 minutes. Users can serve meals without having to keep an eye on the cooking.
Safety Block
Blocks all hob controls except the on/off sensor. Useful as child safety feature and when cleaning the hob.
ADDITIONAL INFO
Touch control with acoustic sensor and security blocking
Pan optimization system
Digital programming of the cooking time (99 minutes)
Independent programmer of each cooking zone
Chronometer function with acoustic alarm
Pan detector
Only logged in customers who have purchased this product may leave a review.