-15%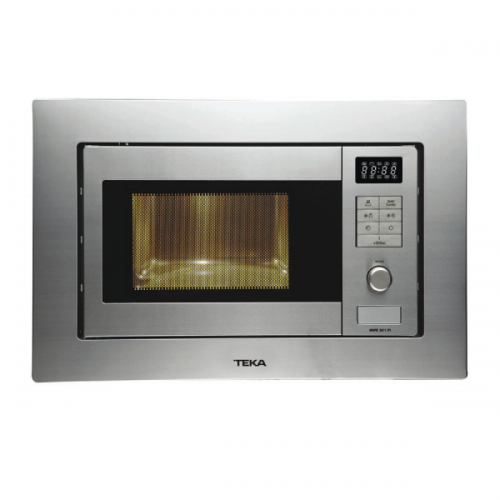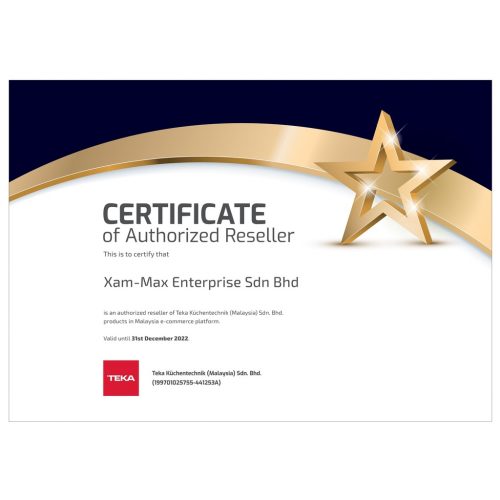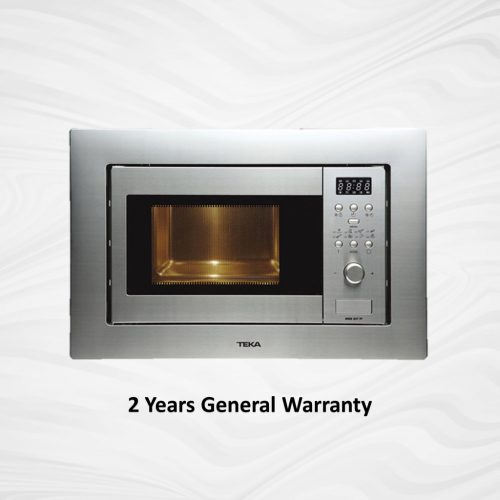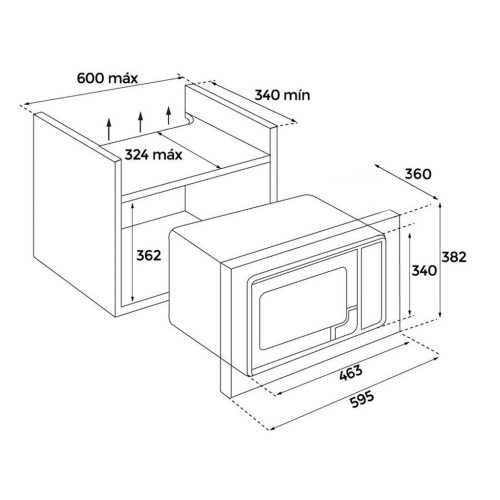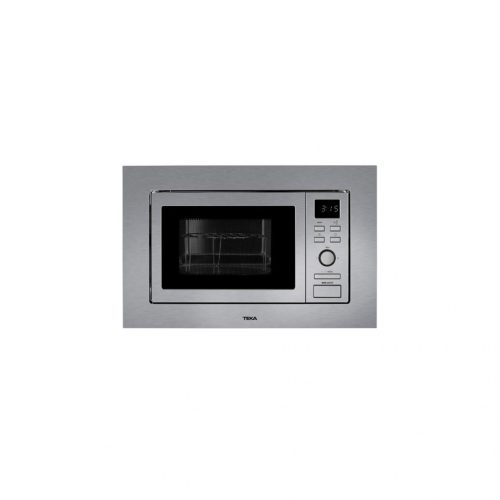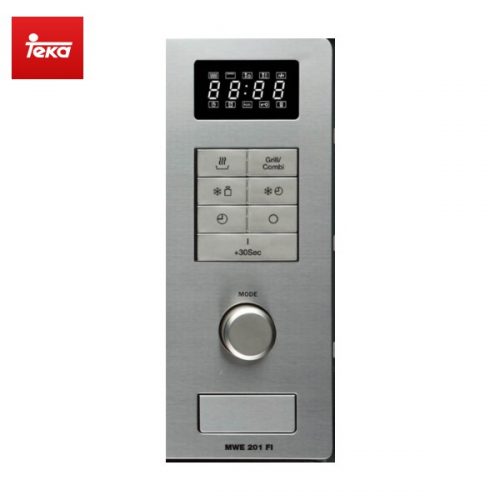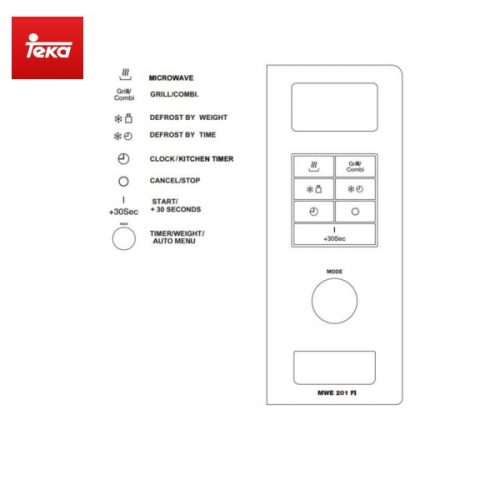 Teka Microwave Oven MWE 201 FI
Product Details:
3 functions
Grill power: 1000 W
Maximum nominal power: 1250 W
Timer: 0 – 95 minutes
Defrost by time and weight
Children´s safety block
In stock
Free shipping on orders over RM500!
100% Genuine with Full Warranty
Secure Payments
FEATURES
Fingerprint Proof
All Teka stainless steel versions have a fingerprint-proof treatment of the same type and color scheme as the rest of Teka home appliances. This guarantees a perfect match with other appliances and an easier cleaning thanks to the protection with a fine film applied to the stainless steel surface. This treatment avoids the appearance of marks in the stainless steel caused by daily use.
Stainless Steel Inner Cavity
Apart from improving the aesthetics of the appliance, the stainless steel interior is reflective, luminous, and long-lasting. It also offers great resistance after daily use, ensures a better microwave distribution, and avoids the proliferation of bacteria.
Microwave
It is used for warming up any type of food and drink or cooking a meal in less time than a conventional oven.
Microwave + Grill
This combined function is ideal for cooking poultry, meat, or pasta with a final grilled and crispy result on the surface.
Grill
The grill function is perfect for grilling and browning all sorts of food. Some Teka microwaves have a quartz grill that is flushed on the top part and therefore, they are safe, self-cleaning, achieve fast grilling results, and have small energy consumption. Other Teka models with a bigger capacity have a drop-down grill. They have a ceramic piece that can be easily turned and get the grill to drop down and easily clean the top surface. Thanks to this optimum cleaning, the life cycle of the microwave are prolonged.
Children's Safety Block
This function is specially designed to contribute to the user's safety, avoid accidental uses by children or elderly people, and facilitate the cleaning of the microwave by blocking the appliance. It is activated or deactivated by pressing the Stop button for 3 seconds.
Defrost by Time & Weight
A defrost system by weight calculates defrosting time according to the type and weight of the food.
Specifications:
Capacity: 20 lt
Interior: Stainless Steel
Power Levels: 5, 800W
Quick Menu: 8 functions
Control Panel: Electronic Control panel
Display: TFT white display
Color: Inox
Timer: 0 – 95 Mins
Child Lock: Yes
Glass Turntable Size: 24.5cm
Product Size: W595 x D343 x H382 mm
Only logged in customers who have purchased this product may leave a review.
good staff..detail info ... good product..
The sales is very helpful and provide advice during installation. Looks clean and neat compare to normal socket
Indeed the water taste pleasant !
Very responsive and helpful seller We bought Smeg cooker + hood. Got plenty of freebies. All comes under guaranteed warranty. Happy with our purchase
Unique design with combination of new technology and good performance, just what I m looking for.
Jennifer Aileen
2023-03-03
The Rinnai hood and hob look sleek and functional. After sale service is also good.
Khor Ting Loong
2023-03-02
Good service and prompt follow up from the salesperson, got complimentary gift as well.
The Kitchen Hood is a high-quality, durable and stylish kitchen hood that will help the kitchen clean and smoke-free.
I'm very satisfied with the quality of the product. A hood without any consumable part saves a lot of hassle. The suction is also very powerful. Although most of the hood nowadays comes with touch sensors, the old-school mechanical switch design is still my favorite somehow, which gave me a practical feeling when using it.