-15%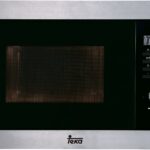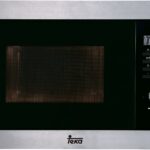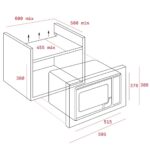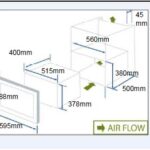 Teka Microwave Oven MWE 255 FI (25 Litres)
Free shipping on orders over RM500!
100% Genuine with Full Warranty
Secure Payments
In stock
FEATURES
Fingerprint Proof
All Teka stainless steel versions have a fingerprint proof treatment of the same type and colour scheme as the rest of Teka home appliances. This guarantees a perfect match with other appliances and an easier cleaning thanks to the protection with a fine film applied to the stainless steel surface. This treatment avoids the appearance of marks in the stainless steel caused by daily use.
Microwave
It is used for warming up any type of food and drink or cooking a meal in less time than a conventional oven.
Microwave + Grill
This combined function is ideal for cooking poultry, meat or pasta with a final grilled and crispy result on the surface.
Grill
The grill function is perfect for grilling and browning all sorts of food. Some Teka microwaves have a quartz grill which is flushed on the top part and therefore, they are safe, self-cleaning, achieve fast grilling results and have small energy consumption. Other Teka models with a bigger capacity have a drop down grill. They have a ceramic piece that can be easily turned and get the grill to drop down and easily clean the top surface. Thanks to this optimum cleaning, the life cycle of the microwave is prolonged.
Children's Safety Block
This function is especially designed to contribute to the user's safety, to avoid accidental uses by children or elderly people and to facilitate the cleaning of the microwave by blocking the appliance. It is activated or disactivated by pressing the Stop button for 3 seconds.
Defrost by Time & Weight
A defrost system by weight is calculates defrosting time according to the type and weight of the food.
ADDITIONAL INFO
Built-in frame included
30 seconds quick start

Forced tangential ventilation

Timer: 0-95 minutes
10 Auto cook functions
Only logged in customers who have purchased this product may leave a review.