-10%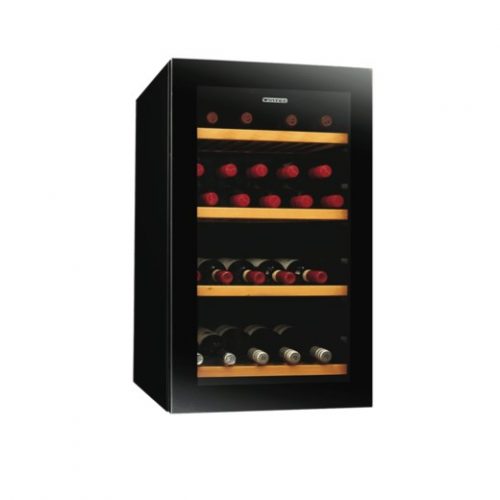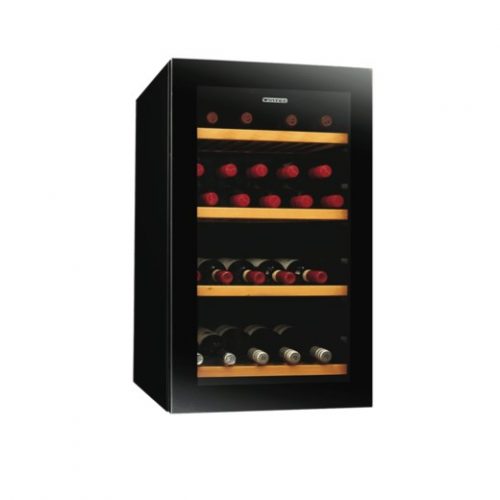 Vintec Wine Chiller V30SGMEBK
Free shipping on orders over RM500!
100% Genuine with Full Warranty
Secure Payments
Out of stock
WINE PRESERVATION TECHNOLOGY
Vintec wine cabinets are developed with the modern lifestyle in mind. Our models feature a whole range of technological advancements designed to preserve wine and features to integrate seamlessly into your living space. There is always a VINTEC wine cellar suited to your needs – from the smallest V30 – to the largest capacity V190, equipped with standard or electronic regulation, and set with single temperature, multi-temperature, dual temperature zones. They are designed as free standing or built-in, under counter wine cellars, ideal for your living room, kitchen or restaurant. There is a Vintec design for your every needs being for long-term storage or ready to drink your red or white, still or sparkling wines.
TECHNOLOGIES
The quality of the materials, the innovative technology and the contemporary design make Vintec wine cellars the ideal solution for safeguarding your previous collection.

Humidity
High humidity will cause molds whereas low humidity will cause corks to dry out. Vintec wine cellars are equipped with a system that recycles water from condensation, ensuring ideal humidity conditions for your wine.
Temperature
All wines mature at the same temperature, which is a constant temperature set between 12oc to 14oc. Vintec presents a wide range of wine cellars offering single, dual and multi-temperature models to meet your cellaring needs.
Natural Ventilation
In order to prevent mould growth, which would generate bad odour and risk deteriorating the corks. Vintec provides natural permanent ventilation, introducing renewed air from the ambience into the cellar through an "air circulation" effect.
Vibration-Free
Slow, balanced-cycle compressors and wooden shelves are equipped in the Vintec wine cellars to reduce vibration to the minimum.
UV Protection
Light and UV rays rapidly destroy your wines by oxidizing the tannins. Vintec wine cellars safeguard your fines wines from harmful light and UV rays with solid plain door or anti-UV treated glass door options.
ADDITIONAL INFO
Humidity controlled
Single temperature
Cabinet body colour black
4 wooden shelves
Adjustable feet
Recessed door handle
Power: 240V 50Hz
Weight: 44kgs
Only logged in customers who have purchased this product may leave a review.