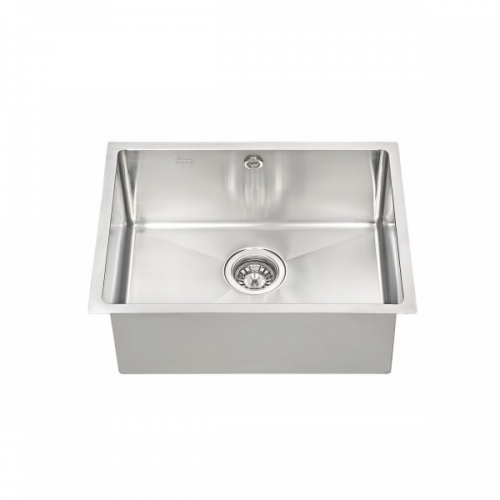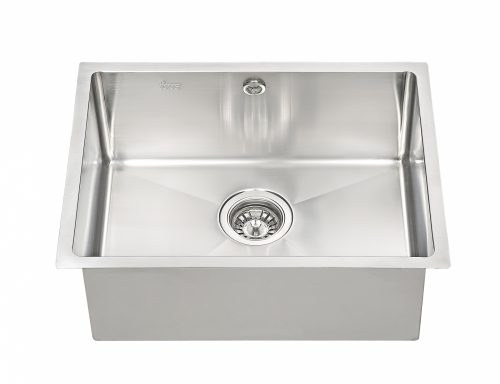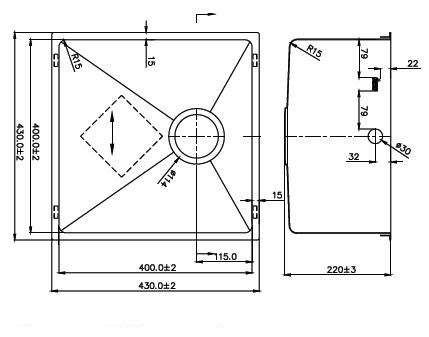 Teka Undermount Sink ARQ 43 43
In stock
Free shipping on orders over RM500!
100% Genuine with Full Warranty
Secure Payments
Specifications:
Stainless Steel 18/10
Bowl height 220mm
Noise reduction base
Undermount Bowl Dimension: W400 x D400 mm
Product Dimension: W430 x D430 x H220 mm
Warranty Period: 1 Year Warranty
Type Local Supplier: Warranty
Kitchen Fitting Type: Sinks
ABOUT TEKA SINK
Stainless Steel Is Hygienic
The hard metallic surface makes it difficult for bacteria to adhere to and keeps it odor-free at all times
Stainless Steel Is Easy To Clean
with only a minimum amount of fuss and maintenance, stainless steel can be kept looking in "brand new" condition for decades.
Stainless Steel Is Mechanically Resistant
Not only are stainless sinks and cooking utensils able to withstand a great deal of shock and abrasion, but they are also water fireproof.
Stainless Steel Has A Self-healing Surface
The reason for stainless steel's high corrosion resistance is the so-called "passive layer" that forms on its surface under the influence of oxygen from water. This layer is characterized by a self-repair mechanism, which is the secret of its outstanding durability and recyclability.
Stainless Steel Thickness
The thicker the steel, the less susceptible it is to denting, bowing, noise, temperature changes, and the hard knocks of pots ad pans. Teka sinks are available in several thicknesses and vary from 1mm to 0.6mm depending on the model and quality of the sink and the depth of the bowls.
Stainless Steel Chrome-nickel Grades
The chrome-nickel grade is not only important for durability. Some stainless steel sinks look bright and shiny at first, but soon rust and corrode because the combination of chrome and nickel is not exactly right. The proper ratio of chrome increase hardness and wear resistance, while nickel increase strength and improves shock resistance.
The typical composition of the material used for the TEKA sink is 18/10 (18% chromium and 10% nickel) stainless steel; which is also similar to the 316 International Stainless Steel Grade also known as the superior corrosion resistance or "Marine Grade" stainless steel.
Only logged in customers who have purchased this product may leave a review.
good staff..detail info ... good product..
The sales is very helpful and provide advice during installation. Looks clean and neat compare to normal socket
Indeed the water taste pleasant !
Very responsive and helpful seller We bought Smeg cooker + hood. Got plenty of freebies. All comes under guaranteed warranty. Happy with our purchase
Unique design with combination of new technology and good performance, just what I m looking for.
Jennifer Aileen
2023-03-03
The Rinnai hood and hob look sleek and functional. After sale service is also good.
Khor Ting Loong
2023-03-02
Good service and prompt follow up from the salesperson, got complimentary gift as well.
The Kitchen Hood is a high-quality, durable and stylish kitchen hood that will help the kitchen clean and smoke-free.
I'm very satisfied with the quality of the product. A hood without any consumable part saves a lot of hassle. The suction is also very powerful. Although most of the hood nowadays comes with touch sensors, the old-school mechanical switch design is still my favorite somehow, which gave me a practical feeling when using it.